---
WHAT IS FLEXPAY
FlexPay is a comprehensive financial solution consisting of a virtual wallet, a virtual card and a physical Mastercard. A simple, fast and secure alternative to traditional banking and cash payment.
---
WHAT IS A VIRTUAL WALLET?
A virtual wallet is an online account that allows you to control and keep track of your transactions and payments.
---
WHAT ARE THE REQUIREMENTS FOR A FLEXM BY MATCHMOVE VIRTUAL WALLET?
You will need:
To be at least 18 years old
A valid Singapore mobile number
A Singapore residential address (Only applicable to employment and work pass holders)
---
WHAT IS A VIRTUAL CARD?
A virtual card comes with a 16 digit card number that allows you to use the balance in your virtual wallet to shop online. There is no balance stored in the virtual card as it uses the available balance straight from your wallet.
---
WHAT CAN THE VIRTUAL WALLET BE USED FOR?
You can use the virtual card to pay bills and shop online at merchants that accept Mastercard.
---
HOW DO I SIGN UP FOR A FLEXM BY MATCHMOVE – VIRTUAL WALLET?
You can sign up on our website  or download the mobile app
After you have gone through online verification you will need to complete KYC (Know Your Customer) at MatchMove's office to activate your wallet and receive your physical Mastercard.
---
WHAT IS KYC?
KYC is short for Know Your Customer, which is an identification process you have to complete to activate your account. We need to verify your identity for security matters. All you have to do is show up with a valid ID and work-permit.
---
REFER-YOUR-FRIENDS REFERRAL PROGRAM
Refer-Your-Friends Redemption Card
Start referring your friends to sign-up for a new FlexM account (1 stamp) or Mastercard (3 stamps) to earn stamps and redeem attractive prizes worth up to SGD55.00 including cash credit and Bluetooth Speaker with the Refer-Your-Friends redemption card.
How to participate?
1. Pick up your Refer-Your-Friends Card from any of our stores
2. Refer a friend to sign-up for FlexM account (1 stamp) or Mastercard (3 stamps) at our stores
3. On approval, FlexM will issue 1 or 3 stamps to your redemption card for every successful referral sign-up
4. Once you have accumulated 5 stamps (or more), redeem the prize from our Lucky Plaza store #02-56
5. Prize not collected by the expiry date stamped on the redemption card will be forfeited.
Terms & conditions:
1. Each card has a fixed validity period and cannot be extended or re-issued.
2. Each card is non-transferrable and bear the identify of the card holder.
3. Stamp(s) earned are valid only for FlexM cards, excluding co-branding cards.
4. Welcome stamp (with valid referral code) can only be issued once per redemption card.
5. Stamps earned cannot be merged or combine with another card.
6. Only successful sign-ups (account activated/approved) will be issued with the stamp.
7. Prize not collected by the expiry date (stated in every redemption card) will be forfeited. No extension or transfer to another card will be allowed.
8. Maximum of 5 redemption per unique mobile number per contest period.
9. All redemption card cannot be used in conjunction with any other offer.
10. Entry into this "Refer-Your-Friends" (here-after known as "RYF") program is deemed acceptance of these T&Cs and any amendments, additions, replacements, variations and modifications hereto, which shall be final and binding in all respects on each participant. Amendments to the T&Cs will be posted at this webpage. By entering the RYF program, participants agree to be bound by and to comply with the T&Cs. Non-compliance with or breach of any of these T&Cs may disqualify a participant at any stage of the RYF program and any prizes redeem may be forfeited, withheld, withdrawn or reclaimed.
11. Employees of FlexM Pte. Ltd, or of FlexM's partners and/or sponsors for the RYF program (if applicable), and their immediate family members (including spouses, children, parents, brothers and sisters) are not eligible to participate in the RYF program Prizes not collected by the end of the contest period will be deemed as void.
12. Participant affirms the accuracy of all information provided at the time of RYF program entry. Any misrepresentation of any fact or particulars (deemed material by FlexM) shall result in disqualification and/or the forfeiture, withholding, withdrawal or reclaiming of any prizes won.
13. FlexM reserves the right, at any time in its sole and absolute discretion, to substitute, withdraw, add to or alter any of the prizes offered without notice to the participants.
14. By participating in the RYF program, you agree to receive marketing, advertising and promotional information from FlexM Pte. Ltd. (Licensee of FlexM) and its affiliates (collectively "FlexM") and FlexM third party service providers and agents ("Representatives") and hereby authorise and consent FlexM's and/or Representatives to send me marketing, advertising and promotional information, materials and/or documents relating to FlexM's products, services and activities, and/or products, services and activities of third parties that FlexM's may collaborate with (the "Marketing Purpose") via the communication channels that I have selected.
---
HOW DO I ACTIVATE MY PHYSICAL CARD?
Option 1

Step 1: Go to your dashboard on either the mobile app or the web app
Step 2: Enter the 16 digit number on the front of your card

Option 2

Step 1: Download the application QR reader through the App Store or Google Play
Step 2: Scan the QR code on the back of your card

A link will automatically appear, showing Activate Card

Step 3: Login with your email address and password to activate your card
---
*NEW* AIRTIME TOP UP
Airtime Top-up allows FlexM users to purchase credit and top-up to your pre-paid mobile number both locally and for overseas number. The airtime top-up will allow user to access the network's service offerings such as voice, mobile data, sms, etc. subject to the Telco's prepaid plan.
Step 1: Login to your FlexM Mobile App
Step 2: Go to dashboard in the upper left corner and click "Airtime", or click on the menu at the bottom of the screen
Step 3: Choose Country > Enter Mobile Number >Select Operator > Select Top-up Credit option > Submit
Step 4: Usually amount will be top-up instantly, or usually within minutes. Start using once the top-up has been registered
Important note: You may refer to your transaction history to verify amount deducted and transacation reference no.

Always verify total amount payable (which may include additional charges subject to the telco fees)
Q1: Which country is currently supported?
A: Currently we support the following countries
Singapore (M1, Singtel & Starhub)
Philippines (All Telcos)
India (All Telcos)
Indonesia(All Telcos)
Bangladesh (All Telcos)
Vietnam (All Telcos)
More will be added progressively
---
HOW DO I CONDUCT AN ONLINE PURCHASE?
FlexM operates with a dynamic CVC code, for increased security. This means you will receive a new CVC code each time you make a purchase. The CVC on the back of your physical card does not work. What you need to do to receive your CVC:
Step 1: Login to your virtual wallet
Step 2: Click the button "GET" below the card you want to use
Step 3: A one time CVC code will be sent to your registered mobile number
Step 4: Enter the CVC code within 10 minutes to complete your payment
---
HOW DO I TOP UP MY WALLET?
Step 1: Login to your virtual wallet
Step 2: Go to dashboard in the upper left corner and click "Top Up"
Step 3: Choose top up method: DBS/POSB/OCBC/VISA/MASTERCARD
Step 4: If you don't have a card or an account, your employer can top up directly
Important note: Remember to transfer money from your wallet to your cards before use

Step 1: Click "load card" below the card you want to top up
Step 2: Choose amount
Step 3: The money will be instantly transferred from wallet to card
---
HOW DO I SEND MONEY BY SMS OR EMAIL?
Step 1: Login to your virtual wallet
Step 2: Go to dashboard in the upper left and click SEND
Step 3: Choose amount you want to send
Step 4: Enter the mobile number (Singapore Registered) you want to send to
Step 5: The receiver will receive a link
Step 6: The receiver has to create a FlexM account in order to access the money
---
HOW DO I CHECK MY PREVIOUS PAYMENTS OR TRANSACTIONS?
Step 1: Login to your virtual wallet
Step 2: Go to dashboard in the upper left corner and click HISTORY
---
HOW DO I SUSPEND MY CARD?
Step 1: Login to your FlexM account
Step 2: Go to My Cards and select the desired card
Step 3: Click the button to Suspend Card
---
CAN I ADD SEVERAL CARDS TO MY WALLET?
Yes, you can add up to 5 cards to your wallet. All you have to do is go to dashboard and click on the (+) to  GET ANOTHER CARD.
---
ABT – TAP & PAY FOR BUS & TRAIN RIDES
Mastercard has partnered the Land Transport Authority (LTA) and TransitLink to introduce contactless payments called "Account-Based Ticketing (ABT) system" on trains and buses in Singapore. You can now activate your FlexM Black Mastercard contactless function for the fare deduction, adding more features on your FlexM Black Mastercard for daily usage.
Step 1: Create an account via http://bit.ly/ABT-FlexM.
Step 2: Add your FlexM Mastercard to the ABT account
Step 3: Start using your card for train and bus rides
Step 4: Upon successful registration, a pre-authorisation amount will be earmarked against your card. It will be released to your card at a later date
Note: Please maintain a minimum of S$20.00 in your card at all times for fare deduction. Read on FAQ about ABT here.
---
HOW CAN I TRANSFER MONEY BETWEEN MY WALLET AND CARD?
Step 1: Login to your wallet
Step 2: Click LOAD CARD below the card you want to top up
Step 3: Choose amount
Step 4: The money will be instantly transferred from wallet to card
---
HOW DO I CLAIM MY MONEY?
When a person has sent you a payment, you will receive an SMS.
The funds will be directly transferred to you
---
WHAT ARE THE FEES CHARGED BY FLEXM?
Card Fees

FlexM Physical Mastercard: S$15.00
Subsequent FlexM Mastercard (existing member): S$10.00

Account Related Fees

Refund Balance: S$5.00 or 10% (Whichever is higher)
Withdraw Cash ATM: S$3.50 (withdrawal amount of up to $500.00)
Withdraw Cash ATM: S$6.50 (withdrawal amount above $500.00)

Other Fees

Reactivate a Card: S$2.00

Cost for use Outside Singapore

Foreign Exchange: 2.5%
Cross-border: 2.5%
*Above rates subject to change without notice.
---
I HAVE LOST MY PHONE/ CHANGED MY PHONE NUMBER. WHAT DO I DO NOW?
Feel free to contact our customer support at 1800 271 1371, or login to your virtual wallet to suspend the card.
---
WHERE ARE THE FLEXM STORES LOCATED?
Lucky Plaza

304 Orchard Road
#02-56 Lucky Plaza
Singapore 238843

Tuas View Dormitory

70 Tuas South Avenue 1
#01-31
Singapore 637285
---
HOW DO I DOWNLOAD THE FLEXM APP?
Android

On the Google Play store, search for the FlexPay app and install it

IOS

On the App Store, search for the FlexPay app and install it
---
WHAT TYPE OF PHONES ARE COMPATIBLE WITH THE FLEXM APP?
The mobile app requires an Android phone with OS v5.0 (Lollipop) or later, or an iPhone with IOS 8 or later.
---
HOW DO I WITHDRAW CASH FROM AN ATM?
You can withdraw cash from all International Bank ATM's with the ATM5 logo. When at the ATM select the "credit" option.
---
HOW DO I EARN/REDEEM LOYALTY STARS?
Earning Stars

You can earn loyalty stars through signing up for an account, salary credits, and purchases and payments via the FlexPay app.

Redeeming Stars

You can redeem the stars through offers within the app, or convert your stars into money into your virtual wallet.
---
WHERE DO I PURCHASE MY PHYSICAL CARD FROM?
You can purchase a FlexM MasterCard from either one of our Singapore stores at Lucky Plaza or Tuas View Dormitory.
---
HOW DO I CHANGE MY PREFERRED LANGUAGE?
On the mobile app

Towards the bottom of the login screen, click PREFERRED LANGUAGE and choose between English, Bahasa, and Tagalog
Alternatively, click on your profile and select PREFERRED LANGUAGE to change the language

On the web app

Click on your profile, click on PREFERRED LANGUAGE, and select the language of your choice
---
WHICH ATM'S CAN I WITHDRAW CASH FROM?
Your FlexM Mastercard allows you to withdraw cash from all international bank ATM's with this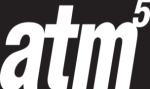 ATM5 logo.
---
HOW DO I SET MY LOGIN PIN ON THE MOBILE APP?
You will be prompted to set your login PIN when you first sign up for your account. Alternatively, you may change your login PIN in your profile settings.
---
HOW DO I REQUEST MY FLEXM CARD PIN?
Step 1: Call our customer service at 1800 271 1371
Step 2: Press 2
Step 3: Receive PIN to your email in a PDF file
Step 4: Open the PDF to view your PIN
---
WHAT HAPPENS TO MY EXISTING POINTS AFTER THE NEW APP LAUNCH?
All your existing points will be converted into loyalty stars upon launch of the new app.
---
WHAT IF MY FLEXM MASTERCARD HAS EXPIRED?
In the event that your Mastercard expires, contact our customer service at 1800 271 1371 for a free replacement card.